Winner in the Mental Awards 2022 for the Most Compassionate Narcissistic Abuse Recovery Provider
Winner in the Innovation and Excellence Awards for Recovery Therapist of the Year – London
Winner in the Mental Health Awards for Best Online Narcissism Provider 2023
Welcome to the First Steps of Your Recovery
My name is Emma Davey. I am a qualified integrative counsellor and a recovery coach for victims that have suffered from Narcissistic Abuse.
I offer online Counselling and Trauma Therapy using different methods and tools from:
Brainspotting
Cognitive Behavioural Therapy
Narrative Therapy
Gestalt Therapy
Solution Focused Therapy
Acceptance and Commitment Therapy
My belief is that no single approach is better than another and the therapies I use depend on the person I work with and the type of issues being experienced.
Anonymous
Emma, thanks for everything you are doing for all the victims, relatives and many others in your group. You changed something in our lives. I am so happy I have found a place where I can feel free to share.
Kate
Thank you Emma, I am finding my counselling sessions very helpful. Being able to talk opening about different situations is helping my recovery and dealing with my past trauma. Knowing you have been through it yourself fills me with much confidence that I can recover too with your help. Thanks again I really appreciate it.
Rachel
Emma – I can't thank you enough for allowing us to share our stories. Your support and guidance is truly appreciated. This is exactly what I need to propel myself to the next chapter of my life.
Read More
Areas I work in:
Abuse
Addiction(s) of any kind
Anger management
Anxiety
Attachment disorder
Bereavement
Bullying
Career counselling
Carer support
Child related issues
Depression
Domestic violence
Emotional abuse
Low self-confidence
Low self-esteem
Love Addiction
Narcissistic Abuse
Obsessive compulsive disorder (OCD)
Passive aggressive behaviour
Personality disorders
Physical abuse
Post-traumatic stress disorder (PTSD)
Redundancy
Relationship problems Self-harm
Sexual abuse
Sexuality
Stress
Suicidal thoughts
Trauma
Work-related stress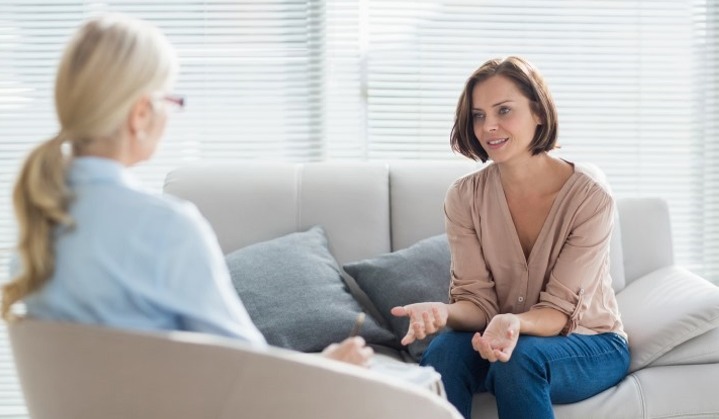 I have a wide range of experience in Addiction, Narcissistic Abuse, Domestic Violence, Trauma (past and present), Relationship Issues and I have also worked extensively with clients that suffer from stress, PTSD, anxiety and depression and suicide and self harm.
Life can be overwhelming at times where you feel alone and not believe you have anyone to talk to, friends and family are not always available or the best people to speak with to get unbiased support. My service is completely confidential, you can be yourself and express whatever you may be feeling. In order to address the problems properly you must be completely honest with yourself and say what is really causing the issues. I work from a non-judgemental and honest approach and acknowledge nobody is the same which is why I tailor each session based on every individual client, there is no such thing as one therapy theory fits all.
During the first session with each client I carry out an assessment by asking questions and taking notes and exploring what the you wish to obtain from your counselling sessions and what your goals are. Together we will work on achieving those goals within each session we have, I will provide tools in which you will be able to continue to use in your everyday life.
Counselling is all about you. Life can be very hectic at times where you forget who is important and neglect your own feelings. Counselling gives you the safe space to be yourself and to be heard, you have nothing to lose but a lot to gain. Self-care is self-worth – because your life and future matters!